Meet Dr. Mary Rose Twohig
Mary Rose Twohig, DDS
The relationships I form with people, with my patients, are one of the best parts of my profession. Dentistry is a great career, in that I get to know and care for families and watch generations grow, while helping each person achieve and maintain his or her health.
My patients feel like family to me. They may not realize it, but each is important to me beyond oral health, as a person. When life moves families away from Albuquerque, I am saddened to lose those relationships.
Dentistry provides the balance of science for the geeky side of me and art for the creative side. I am able to bring those together and use them to help people develop stronger health and enjoy their lives.
About Twohig Dentistry
Our team is vested in the health and well-being of our patient family. Everyone is very well-trained and pursues continuing education throughout the year. This experience combines with each staff member's compassion and empathy. Our team truly wants what's best for our patients: to help them move through their lives with better health, attractive smiles, and happiness.
Together, our team works hard to make sure every patient feels safe, informed, and relaxed at our office. They listen to people's concerns, respect their wishes, and care for them as they would care for family members.
Education
Sponsorships and Community Involvement
Continuing education is critical to ensure I am providing the best care for my patients. I seek to evaluate the newest technology and techniques to determine whether they are beneficial to the long-term health of my patients. Newer is not always better, but knowing the range of options available allows me to provide the right care approach to each patient's situation.
I'm a member of the Spear Study Club, Orthodontic Study Club, Howard Riley Raper Study Club, and the Academy of General Dentistry. These groups enable me to learn from and with my peers, as well as other oral healthcare specialists.
Professional Memberships
Beyond the Practice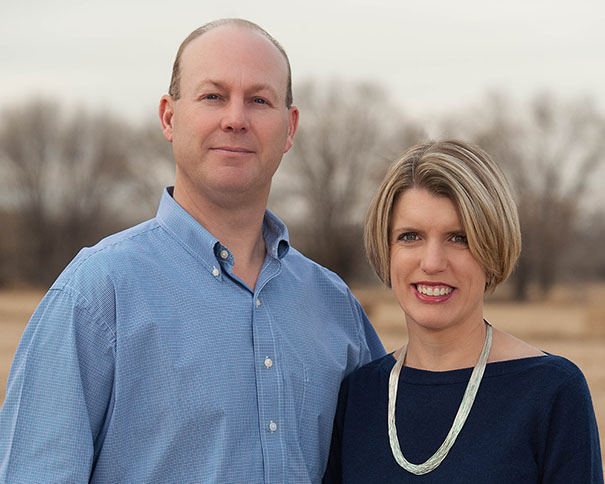 I grew up in Albuquerque, went away for dental school and my AEGD residency, and returned to practice here in 2002.
My husband, Jeff Welsh, grew up on a farm in Nebraska and is now an engineer for Applied Minds. We enjoy traveling, golfing, and exploring the outdoors together. Each year we travel to cheer on our rival schools at the Iowa-Nebraska football game.
When I'm not in the office, it's rare to find me sitting still: I have many hobbies that keep me busy. I like hiking, traveling, and cooking for friends and family. I also enjoy running, and ran the Boston Marathon in April 2017. In addition, I'm a volunteer for the Big Brothers Mentor 2.0 program.