Meet the Team

Tomas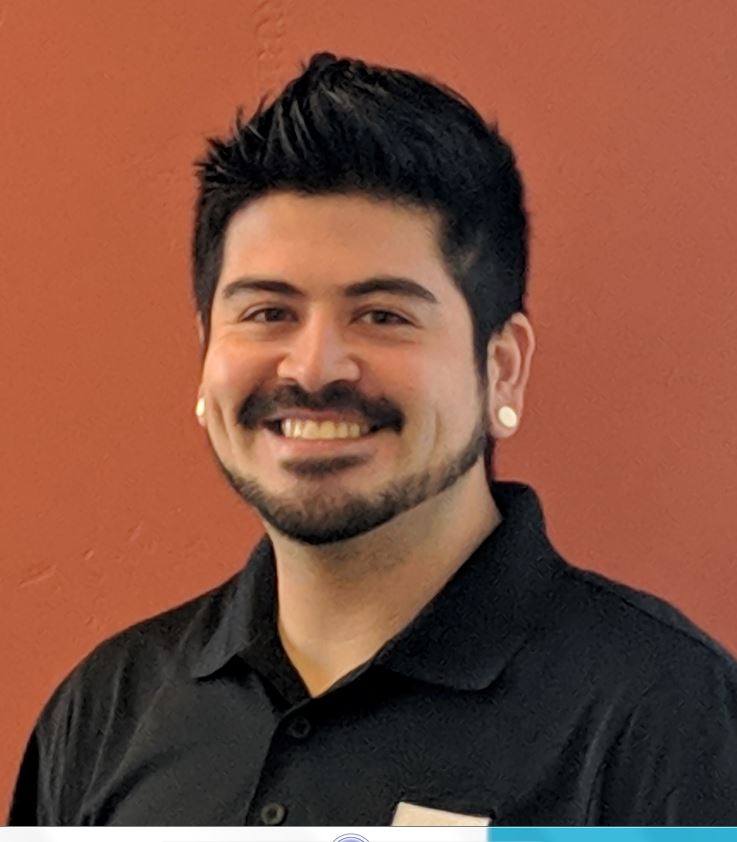 Dental Assistant
I joined the team at Twohig Dentistry in 2019 after working for two years with a periodontist assisting with surgeries and implants. I became a Certified Dental Assistant after studying at CNM where I also received an Associates Degree in Applied Science in Integrated Studies in 2017.
I feel that it is my role to ensure that the patient understands their dental needs while maintaining their comfort throughout the procedure. I also play a vitall role in aiding the doctor in providing the best care possibe in an efficient manner.
In my spare time I enjoy spending time with my wife, our young daughter, and our dogs Pork Chop and Sheesha. I dabble in painting as well as playing the guitar. I fit in well with the Drs. Twohig as I am a fellow Packer fan.
I look forward to giving back to the community when our office participates in the Mission of Mercy
Leslie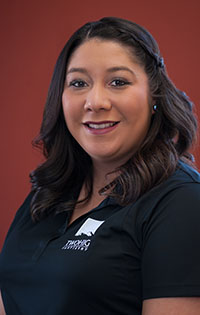 Dental Assistant
I started in the field in 2013, have a certificate in dental assisting from Carrington College, a bachelor's in public health from New Mexico State University, and found my professional home here in 2017. I love working in a family-oriented office. It says a lot that some of our patients have seen Dr. Jim for more than 40 years and choose to continue their dental care with his daughter, Dr. Mary Rose.
I enjoy helping recreate a patient's self-confidence and giving them the ability to smile comfortably. It's enjoyable to get to know patients on a personal level and share in their lives. I bring patients into the clinic, seat them and explain what will happen, and answer questions. Then I work chairside, to assist the doctor with the procedure while supporting our patient.
I was born and raised here in Albuquerque. My husband Cole and I were married in 2016. We have a very spoiled Yorkie, Oliver, who is a big part of our lives.
Lucie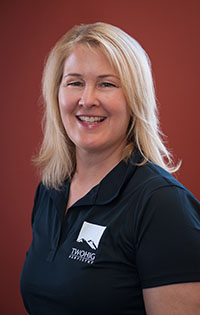 Dental Hygienist
I've worked in the dental field for more than 30 years, starting in high school as a helper to my hometown childhood dentist. I graduated as a registered dental hygienist in 1991 from Cambrian College in Canada and then got a specialty license as a registered restorative dental hygienist from George Brown College, also in Canada. I joined this practice in 2016 and love working with such conscientious, caring doctors and coworkers.
I like helping my patients achieve optimal oral health and develop a good homecare routine so they're able to keep their teeth healthy for life. We serve a great community, and I value the connections I build with our patients. I do periodontal exams and update radiographs to determine if my patients have any signs of oral disease. I also clean teeth and, while doing so, educate patients so they know how to achieve and maintain their dental health.
I'm new to New Mexico: I moved here from Canada in 2015. My husband and I met and fell in love in California in 2009. We share our home with an older cat, Elway. Outside of work, I enjoy being with my husband, friends, and family. I like walking, hiking, and working out, too.
Mary Jo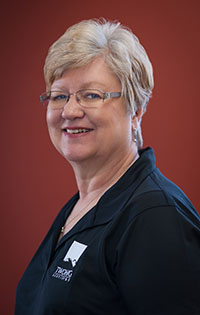 Front Office Receptionist
I started in the dental field in 1985, and trained and worked as a dental assistant for about ten years. I then cross-trained for the front office and discovered my calling. I joined Twohig Dentistry in 2012 and love how we all work together to help our patients improve their dental health and lead happier lives.
I very much enjoy meeting and greeting patients. It's important that everyone feels welcomed and comfortable as soon as they arrive! In addition to greeting patients, I check them in, update records as needed, schedule and confirm appointments, and collect payments. Because of my experience as a dental assistant, I'm also able to answer questions about care and procedures.
My husband and I are from Missouri. In 1983, his job brought us to Albuquerque, where we've raised two daughters who are now married and have blessed us with three wonderful grandchildren. We also have a spoiled dog, Riley. Our grandkids keep us busy with soccer games, break dancing, and gymnastics.
Rosanna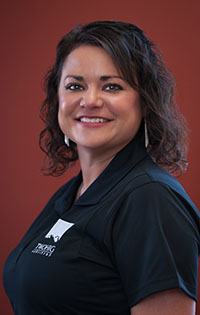 Office Manager
My dental career began in 2002, as a dental assistant. After about four years, I started working in the front office and then became an office manager. I joined Twohig Dentistry in 2016, after working in corporate dentistry for about ten years. I really appreciate the time our doctors spend with patients and the personal care they offer. They and our team respect our patients and care about their well-being and happiness.
I absolutely love mingling with patients and their families, hearing everyone's latest news, and celebrating their various accomplishments. I maintain our accounts receivable, collections, and scheduling. I also work closely with Dr. Mary Rose to ensure her values are being fulfilled.
My husband Adrian and I have two daughters and a son. My eldest daughter is a singer/dancer, my middle daughter is a gymnast, and my son is a soccer player. When our family isn't at an event, we're usually relaxing at home. I'd love to get cozy with a good book or movie and coffee, but it usually doesn't happen.
Stephanie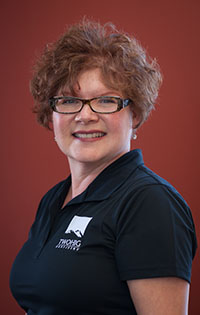 Registered Dental Hygienist
I started working in the field in 1980 and have a Bachelor of Science in dental hygiene from the University of New Mexico. In 2011 I found my professional home — and family — with Twohig Dentistry and couldn't be happier. We have a lovely new office and incredible doctors and team members. Everyone cares about patients personally, and wants only the best for them.
I enjoy getting to know patients and developing long-lasting friendships with each. It's a good feeling to be part of their lives and hear their stories, see the changes in their families, and share laughter. I offer a range of dental hygiene care, including cleanings, and educate patients about their oral health.
My husband Sherm and I are native New Mexicans. We enjoy walking and hiking with our Blue Heeler, Cosmo, who's a great dog. We share our home with four — yes, I said four — kitties. I enjoy crocheting, beading, and breakfast with my girlfriends. Sherm and I enjoy cooking on our Green Mountain Grill and preparing wonderful, healthy, and delicious food!