Our team is vested in the health and wellbeing of our patient family. Everyone is well-trained and pursues continuing education throughout the year. This ensures we are providing the highest-quality care and using the ideal treatments for our patients.
Beyond training and experience, each team member is compassionate, empathetic, and attentive. Our staff truly wants what is best for our patients: to help them move through their lives with better health, attractive smiles, and happiness.
Together, our team strives to make sure every patient feels safe, informed, and at ease in our office. They listen to people's concerns, respect their wishes, and care for them as family.
~ Dr. Mary Rose Twohig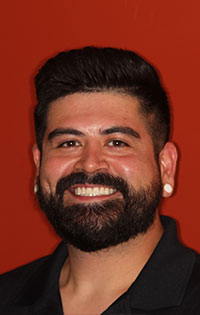 Tomas
Lead Dental Assistant
I like to assist Dr. Mary Rose as she cares for our patients, providing the best in oral healthcare. I also enjoy the creative side of the dental world. It's nice when I can spend some time in our lab, making or adjusting things for our patients.
I am a Certified Dental Assistant, hold an Associates in Applied Sciences in General Studies, and have worked in the dental field since 2016. In 2019 I joined the team at Twohig Dentistry and could not be happier. We have a reliable, strong, and competent team, with everyone dedicated to providing excellent service to our patient family.
Outside the office, I spend much of my time with my wife, our young daughter, and our two dogs, Pork Chop and Sheesha. I enjoy being creative, especially painting and playing guitar, and spending time outdoors.
---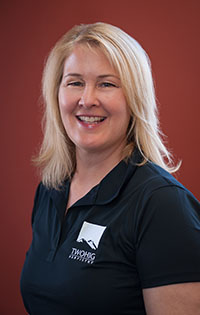 Lucie
Dental Hygienist
I like helping my patients achieve optimal oral health and develop good home care routines, so they're able to keep their teeth healthy for life! As a hygienist, I do periodontal exams, update radiographs to determine if patients have any signs of oral disease, and clean teeth. A lot of my work involves educating patients so they know how to improve and maintain their dental health.
I have worked in the dental field for over 30 years. In 1991 I graduated as a registered dental hygienist from Cambrian College in Canada. This was followed in 1999 with a specialty license as a registered restorative dental hygienist from George Brown College, also in Canada. In 2016 I joined Twohig Dentistry and appreciate so much about this practice. I love that my coworkers are caring, conscientious, and dedicated to serving our patients in the best possible way in a friendly environment.
My husband and I met in California in 2009 and I moved to the Albuquerque area in 2015. Outside of work, I enjoy time with my husband, family, and friends. I like working out, walking and jogging, riding my bike, and reading.
---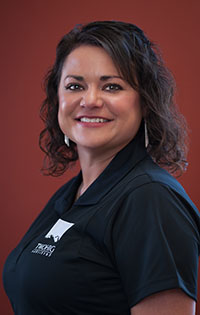 Rosanna
Office Manager
I enjoy visiting with our patients, strengthening relationships with each conversation, and ensuring everyone receive high-quality service. I answer the phone, schedule appointments, and coordinate appointments with specialists. I also review treatment plans with patients, verify their insurances and process preauthorizations, and handle accounts receivables.
I started in the field as a dental assistant in 2003. After three years I switched to patient coordinator and then a few years after that I became an office manager. In 2016 I joined the Twohig Dentistry team and love how we're the definition of putting the patients first. We work collaboratively to ensure each visit is thorough and comfortable for our patients.
Time with family is a priority when I'm not at work. My husband and I have two daughters and a son, and they keep us busy with their activities. We all enjoy the outdoors. When I can find time for myself, I like to crochet and read.
---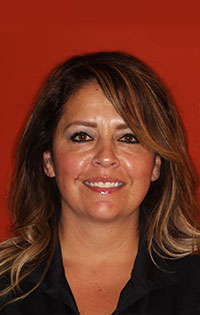 Jenifer
Dental Assistant
I like being part of creating smiles for patients and am happy to build relationships with each person who comes to us for care. While assisting the doctor with procedures, I am focused on our patient's comfort and constantly check to see how they're doing.
I am a Certified Dental Assistant, have a radiology license, and am CRP certified. I've worked in the dental field since 2003 and was welcomed to Twohig Dentistry in 2021. Everyone at the practice provides excellent dental care and works together as a team to keep our patients healthy and happy.
Outside of work I love spending time with my family. We enjoy cooking, going for walks and hikes on the trails, and just being together. I also like attending dance fitness classes.
---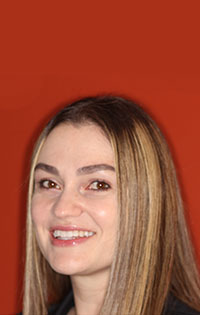 Melissa
Dental Hygienist
I like getting to know my patients and creating relationships as we work on their oral health. I provide complete oral cancer screenings, perform routine and periodontal cleanings, and educate each person about their dental health and strategies to improve and maintain it.
I began working as a dental assistant in 2007 and went to dental hygiene school in 2015. In 2017 I graduated with an Associate degree in Dental Hygiene and then received my Bachelor degree in Health Care Administration in 2019. In 2021 I was welcomed to Twohig Dentistry. Dr. Mary Rose is compassionate and truly cares for her patients and the entire team puts patients first, treating each with the utmost care.
My free time is spent with my husband and our three children. We enjoy outings, camping, and road trips, and especially like being out at the beach.
---